Hamilton Mortgage Brokers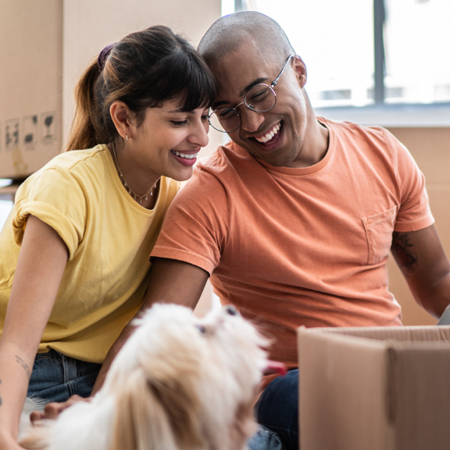 Locally known as the "Hammer," Hamilton is a Canadian port city on the western tip of Lake Ontario. It is home to approximately 600,000 residents, who are nestled between Lake Ontario and the Niagara escarpment. Hamilton is also home to the "Tiger Cats" for those of you who are CFL fans! Hamilton is perfectly situated between Toronto and Niagara Falls/US border, which is approximately an hour away in either direction.
In recent times, there has been an influx of people moving to Hamilton to be a part of this great city. As one of the top Hamilton mortgage brokers, Canadian Mortgage Services continues to offer mortgage solutions designed around your personal needs and goals as they relate to your home ownership. Our tailored approach ensures that you are getting the right mortgage at the right time while understanding that your needs and goals will continue to evolve. Nothing is permanent, and we believe the best solution is one that meets your needs today but can grow with you tomorrow.
Canadian Mortgage Services has a team of Hamilton mortgage brokers who have been working with members of the Hamilton community for years. We would love the opportunity to help you with all of your mortgage-related needs. After all, mortgages are typically a 25-year journey, and we have been lucky enough to walk alongside many of our clients on the path to home ownership and, ultimately, mortgage freedom.
If you are wondering about mortgages and are looking for a Hamilton mortgage broker, we would be happy to answer any questions you may have and provide helpful tips and guidance along the way.
Contact us today for a
free, no-obligation consultation
.
Call (905) 455-5005 or request an appointment online.
Mortgage Broker Services in Hamilton
If you are trying to find solutions for your financial needs, we can help you with more than just mortgages.
We're here to help. Ask us about…
First-Time Home Buyer
Hamilton mortgage brokers can assist first-time homeowners who are having difficulty navigating complex terms and countless financing options. This can often lead to uncertainty about how much one can truly afford. Canadian Mortgage Services can help you understand the process by providing tailored guidance, presenting acceptable loan options, and assisting you in making informed decisions to reach your home ownership goals.
Second Mortgages
Given the perceived heightened risk, pursuing a second mortgage often comes with the challenge of elevated interest rates. Hamilton mortgage brokers like Canadian Mortgage Services will bridge the gap between buyers and a broad spectrum of lenders to guarantee you the most competitive rates available. Our expertise empowers you with insights and strategies to leverage your primary home, ensuring you capitalize on your equity and maximize its potential.
Bad Credit Mortgage
Have traditional banks turned you down as a result of your credit history? As leading Hamilton mortgage brokers, Canadian Mortgage Services understands your challenges. Leveraging our extensive network of lenders, we'll find those more understanding of your credit situation, ensuring you get the favourable terms you deserve.
Equity Take Outs (HELOC)
Are we looking to tap into your home's equity through a Home Equity Line of Credit (HELOC)? With Hamilton mortgage brokers like Canadian Mortgage Services, that aspiration becomes achievable. Utilizing our expansive network of lenders, we'll find you HELOCs with competitive terms and rates, potentially saving you money over the life of the loan. We don't stop there; our personalized guidance will assist you in determining the right borrowing amount, ensuring your financial stability remains intact.
Purchases & Refinances
While refinancing can be a savvy move toward improving your financial situation, it's essential to tread carefully. Refinancing comes with its share of costs and potential penalties for breaking your existing mortgage terms. At Canadian Mortgage Services, we prioritize understanding your unique needs. Trust Hamilton mortgage brokers like CMS to deliver the optimal refinancing solution tailored to both the prevailing market conditions and your future goals.
Power of Sale / Notice of Sale
Are you facing the daunting threat of repossession and struggling with your current mortgage payments? Hamilton mortgage brokers such as Canadian Mortgage Services bring extensive expertise and resources customized to your situation. By banking on our industry relationships, we can help restructure your mortgage to align with your current financial reality without compromising on the other essentials of life.
Debt Consolidation Services
Leveraging privately funded mortgages backed by individual investors or investment firms presents a range of unique advantages. With Hamilton mortgage brokers like CMS, you can tap into privately funded mortgages, ensuring a more streamlined process and flexible loan terms. This is particularly beneficial when time-sensitive opportunities arise, and you need funds quickly.
Mortgage Pre-Approval
Sellers often prefer buyers with pre-approvals because it indicates serious intent and the financial capacity to close the deal. Hamilton mortgage brokers like CMS will assess your financial health, harness our vast network of lenders to secure the best terms and manage all the essential paperwork on your behalf. This accelerates your pre-approval process and equips you with a transparent budget for your house hunt.
Mortgage Renewal
When you are nearing the end of your mortgage term, it's an opportunity to re-evaluate your needs and position yourself for a more favourable interest rate. Canadian Mortgage Services is one of the preferred Hamilton mortgage brokers who can leverage our extensive network and relationships with lenders to scout for rates that are not only competitive but also align with your long-term financial goals.
Bridge Financing
Navigating the space between buying a new property and selling your current one can be a complex and stressful process. With Hamilton mortgage brokers like CMS, we can assist you in obtaining a short-term bridge loan to transition between the two smoothly. Our industry expertise and established relationships expedite the process, ensuring that funding delays won't stand between you and your dream property.
Financial Counselling
At Canadian Mortgage Services, our role goes beyond just facilitating loans. As your trusted Hamilton mortgage brokers, we're deeply invested in guiding you toward financial wellness. We're dedicated to providing you with the insights and tools to make well-informed financial decisions.
Experience first-class customer service with our team of experts at Canadian Mortgages Services. We are ready to assist you with all your professional mortgage needs.
Business Hours:
Monday 09:00 AM – 09:00 PM
Tuesday 09:00 AM – 09:00 PM
Wednesday 09:00 AM – 09:00 PM
Thursday 09:00 AM – 09:00 PM
Friday 09:00 AM – 09:00 PM
Saturday 09:00 AM – 05:00 PM
Sunday 09:00 AM – 05:00 PM
Mortgage Broker in Hamilton – AMANDEEP HARISH-  BA (Hons)
FSRA Lic. # M12001915
I am a well-balanced, yet extremely passionate and focused individual invested in continual growth and development, both personally and professionally. I am intrinsically motivated for success and highly adaptable to a variety of different situations. I enjoy helping others and find myself humbled by any opportunity to contribute to the growth of others. I am a firm believer in maintaining an active lifestyle and dedicate some of my day to fitness activities. I like spending quality time with family and close friends. I also enjoy a little bit of drama and so I get my daily dose from General Hospital!
Email: [email protected]
Mortgage Broker in Hamilton- NEIL DREPAUL- B.Com.
FSRA Lic. # M12001712
I strongly believe that regardless of what you do, you should do it well, with passion and perseverance. I have a strong entrepreneurial spirit that drives me to succeed in growing my family business. I continue to seek out opportunities to expand our brand and take advantage of any opportunity to help others by sharing my knowledge and experiences with others. When I'm not hard at work with the business, I play hard! My hobbies include working out, leisurely/competitive sports, cooking and community development both locally and abroad. However, my true satisfaction comes from the enjoyment of company with my growing family and friends.
Email: [email protected]
About Us
Canadian Mortgage Services is Hamtilton's trusted Mobile Mortgage Broker – we come to you! Since 1988, We have provided solutions for borrowers in the GTA who are considered to have less than desirable credit, within the ages of 21 to 65, who want to purchase or refinance their mortgage. We work to understand your circumstances and we truly believe that you are just as deserving of a mortgage approval as the next person. We'll find the best deal for your mortgage, debt consolidation or home equity loan. We get fast approvals on mortgage and other loans. If it's counseling you seek, we provide that as well! We serve residential, industrial and commercial clients! Has the bank denied your mortgage request? Contact us today! (905) 455-5005