Barrie Mortgage Brokers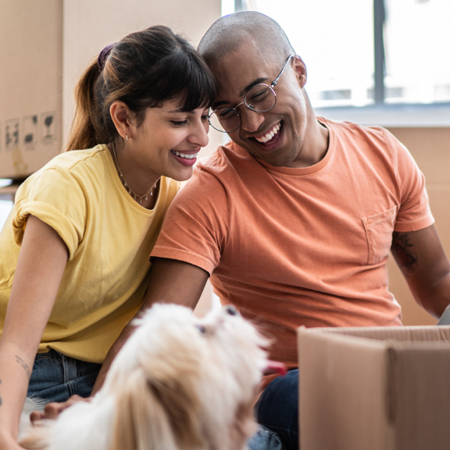 As home buyers are slowly being priced out of the GTA real estate market, Barrie, Ontario is quickly growing in popularity (and population, of course). Demand for housing in Barrie continues to grow, as does the need for a good Barrie Mortgage Broker to help achieve homeownership. For context, Barrie has an average annual growth rate of about 8% and, as of late, has the 13th highest population growth rate in Canada and the 6th largest population growth rate in Ontario. Not to mention, Barrie is slowly emerging as a high-tech hub within Canada among a few other cities making it even more attractive for real estate.
Traditionally, major banks have been able to help home buyers easily obtain mortgages. However, since the price of homes has grown significantly in Barrie over the last couple of years, traditional banks might not have the means to help as their underwriting rules haven't changed to accommodate higher home prices. They are turning away more and more hopeful and worthy buyers since their guidelines cannot service higher affordability outside their allowable limits. This problem will continue to exist as the population grows. When demand is greater than supply, prices will inevitably rise.
A Barrie Mortgage Broker is the solution you need. By having more banking options, better strategies for higher affordability and a more personalized experience overall, we can help where traditional banks frequently fall short.
There's a new rule in Canada – one that has become even more adaptable than any year prior… Drive until you qualify! In essence, workplaces have significantly shifted their corporate structures to allow modified work, and buyers are taking advantage of being able to work anywhere.
If you're planning to leave the core of the GTA and head north to Barrie, or if you're an existing homeowner in Barrie looking to take advantage of equity built in your home, call a trustworthy Barrie Mortgage Broker, and start planning now. We can complete the entire mortgage process virtually to make your life easier and less stressful.
Contact us today for a free, no-obligation consultation.
Call (905) 455-5005 or request an appointment online.
Mortgage Broker Services in Barrie
If you are trying to find solutions for your financial needs, we can help you with more than just mortgages.
We're here to help. Ask us about…
First-Time Home Buyers – At CMS Mortgages, our Barrie mortgage brokers provide an unparalleled personalized experience to guide you through the home-buying process. Our team offers extensive mortgage options and government programs to ensure that all first-time buyers enjoy a smooth and successful journey.
Second Mortgages – To provide Barrie homeowners with more financial freedom, CMS Mortgages provides comprehensive second mortgage services. Our skilled and experienced team will assist you in finding the right second mortgage tailored to your requirements.
Bad Credit Mortgages – At CMS Mortgages, our mortgage brokers in Barrie are highly knowledgeable about mortgages for those with less-than-ideal credit histories. Our team understands the challenges that come with bad credit and will do everything we can to secure a mortgage solution that helps you fulfill your dream of homeownership.
Equity Take-Outs (HELOC) – You can use the equity in your home through equity take-outs and Home Equity Line of Credit (HELOC) services from CMS Mortgages. Start taking advantage of your home's equity now and discover all the possibilities with us.
Purchases & Refinances – As your Barrie mortgage brokers, we offer comprehensive home purchase and refinance services. Whether you are searching for a new property or seeking to refinance, our dedicated team provides the direction and solutions you need to obtain the required financing.
Power of Sale / Notice of Sale – In the event of power of sale or foreclosure, CMS Mortgages is here to help. Our specialized services provide the direction and assistance needed to navigate these difficult financial situations and uncover the best option to protect your home.
Debt Consolidation Services – Through the expertise of our seasoned Barrie mortgage brokers, we can help you combine all your debts into a single loan, streamlining your finances. We will work to get you back in control of your financial state and make your way to being debt-free.
Privately Funded Mortgages – Our mortgage brokers in Barrie have access to private lenders that provide more flexible terms and quicker approvals. Our team will seek the perfect privately funded mortgage that meets your needs, regardless of credit history or unique circumstances.
Mortgage Pre-Approval – CMS Mortgages is here to provide peace of mind with our pre-approval services. Our experienced team will lead you through getting pre-approved, help you understand your budget, and maximizing your buying power.
Mortgage Renewal – Making the mortgage renewal process simpler, CMS Mortgages is devoted to finding you competitive rates and terms that match your financial goals. Our team will be with you through the renewal process to save time and money.
Bridge Financing – CMS Mortgages offers Bridge Financing services to bridge the gap between purchasing and selling properties. Our qualified mortgage brokers in Barrie will provide short-term financing solutions to help you acquire a new property while you wait for your current one to sell. We ensure a seamless transition with our flexible choices and individualized guidance.
Financial Counselling – Our Barrie mortgage brokers provide personalized guidance to assist you in creating effective budgeting and debt management plans. Reclaim control of your finances and lay the groundwork for a secure future with our financial counselling services.
Let the experts at Canadian Mortgages Services give you our first-class customer service for any of these professional services.
Navigating the intricacies of the mortgage process can be daunting. You can rely on Canadian Mortgage Services in Barrie to take care of your mortgage needs with confidence, expertise, and commitment. Get in touch with us today for a free consultation!
Business Hours:
Monday 09:00 AM – 09:00 PM
Tuesday 09:00 AM – 09:00 PM
Wednesday 09:00 AM – 09:00 PM
Thursday 09:00 AM – 09:00 PM
Friday 09:00 AM – 09:00 PM
Saturday 09:00 AM – 05:00 PM
Sunday 09:00 AM – 05:00 PM
Mortgage Broker in Barrie- AMANDEEP HARISH-  BA (Hons)
FSRA Lic. # M12001915
I am a well-balanced, yet extremely passionate and focused individual invested in continual growth and development, both personally and professionally. I am intrinsically motivated for success and highly adaptable to a variety of different situations. I enjoy helping others and find myself humbled by any opportunity to contribute to the growth of others. I am a firm believer in maintaining an active lifestyle and dedicate some of my day to fitness activities. I like spending quality time with family and close friends. I also enjoy a little bit of drama and so I get my daily dose from General Hospital!
Email: [email protected]
Mortgage Broker in Barrie- NEIL DREPAUL- B.Com.
FSRA Lic. # M12001712
I strongly believe that regardless of what you do, you should do it well, with passion and perseverance. I have a strong entrepreneurial spirit that drives me to succeed in growing my family business. I continue to seek out opportunities to expand our brand and take advantage of any opportunity to help others by sharing my knowledge and experiences with others. When I'm not hard at work with the business, I play hard! My hobbies include working out, leisurely/competitive sports, cooking and community development both locally and abroad. However, my true satisfaction comes from the enjoyment of company with my growing family and friends.
Email: [email protected]
About Us
Canadian Mortgage Services is Barrie's trusted Mobile Mortgage Broker – we come to you! Since 1988, We have provided solutions for borrowers in the GTA who are considered to have less than desirable credit, within the ages of 21 to 65, who want to purchase or refinance their mortgage. We work to understand your circumstances and we truly believe that you are just as deserving of a mortgage approval as the next person. We'll find the best deal for your mortgage, debt consolidation or home equity loan. We get fast approvals on mortgage and other loans. If it's counseling you seek, we provide that as well! We serve residential, industrial and commercial clients! Has the bank denied your mortgage request? Contact us today! (905) 455-5005