Richmond Hill Mortgage Broker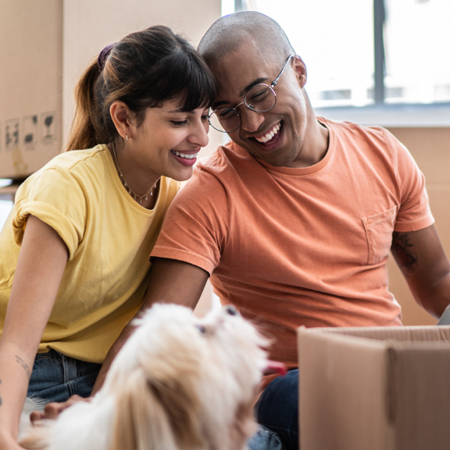 Richmond Hill, located in York region, is home to over 230,000 residents and growing! And what a beautiful and well-kept city it is – this is no surprise considering that it has been ranked as the 6th best place to live in Canada. With that popularity comes higher home prices (outside of the supply and demand issue we're currently facing throughout the entire country). As a Richmond Hill Mortgage Broker, our very existence as a business has been to find better mortgage options for our clients. And, since we're not loyal to any one bank, we really do find options that work for our client's best interest – unlike the major banks who can only sell you their products – and with this comes bias.
As prices continue to rise and while household income stays relatively stagnant, it's inevitable that affordability is likely to become an issue. As a Richmond Hill Mortgage Broker, you need the highest affordability to remain competitive in the cutthroat market, and to do so involves strategy and planning (sometimes months in advance). We work with a long list of banks/lenders who have an even longer list of different mortgage products available. We'll argue that there is no one-mortgage-for-everyone solution.
What used to be an industry dominated by major banks, is no more. Mortgage Brokers are emerging as the dominant source for mortgage financing, and broker channel banks are bringing their best game to make things happen for home buyers and homeowners throughout the country. With an average home price of $1,600,000 in Richmond Hill, you might need all the options you can get, but don't let the sound of that exhaust you – without our guidance, it will be easy.
Remember, we're a Richmond Hill Mortgage Broker, not a bank/lender. And so, we don't favour one institutions or bank over another. We favour what makes the most sense for you as our client – lowest interest rates, flexible terms, highest affordability, best strategies to achieve financing and guidance that is unsurpassed. We can complete the entire mortgage process virtually to make life easier and less stressful for you.
Contact us today for a
free, no-obligation consultation
.
Call (905) 455-5005 or request an appointment online.
Mortgage Broker Services in Richmond Hill
If you are trying to find solutions for your financial needs, we can help you with more than just mortgages.
We're here to help. Ask us about…
Let the experts at Canadian Mortgages Services give you our first-class customer service for any of these professional serves
Business Hours:
Monday 09:00 AM – 09:00 PM
Tuesday 09:00 AM – 09:00 PM
Wednesday 09:00 AM – 09:00 PM
Thursday 09:00 AM – 09:00 PM
Friday 09:00 AM – 09:00 PM
Saturday 09:00 AM – 05:00 PM
Sunday 09:00 AM – 05:00 PM
Mortgage Broker in Richmond Hill- AMANDEEP HARISH-  BA (Hons)
FSRA Lic. # M12001915
I am a well-balanced, yet extremely passionate and focused individual invested in continual growth and development, both personally and professionally. I am intrinsically motivated for success and highly adaptable to a variety of different situations. I enjoy helping others and find myself humbled by any opportunity to contribute to the growth of others. I am a firm believer in maintaining an active lifestyle and dedicate some of my day to fitness activities. I like spending quality time with family and close friends. I also enjoy a little bit of drama and so I get my daily dose from General Hospital!
Email: [email protected]
Mortgage Broker in Richmond Hill- NEIL DREPAUL- B.Com.
FSRA Lic. # M12001712
I strongly believe that regardless of what you do, you should do it well, with passion and perseverance. I have a strong entrepreneurial spirit that drives me to succeed in growing my family business. I continue to seek out opportunities to expand our brand and take advantage of any opportunity to help others by sharing my knowledge and experiences with others. When I'm not hard at work with the business, I play hard! My hobbies include working out, leisurely/competitive sports, cooking and community development both locally and abroad. However, my true satisfaction comes from the enjoyment of company with my growing family and friends.
Email: [email protected]
About Us
Canadian Mortgage Services is Richmond Hill's trusted Mobile Mortgage Broker – we come to you! Since 1988, We have provided solutions for borrowers in the GTA who are considered to have less than desirable credit, within the ages of 21 to 65, who want to purchase or refinance their mortgage. We work to understand your circumstances and we truly believe that you are just as deserving of a mortgage approval as the next person. We'll find the best deal for your mortgage, debt consolidation or home equity loan. We get fast approvals on mortgage and other loans. If it's counseling you seek, we provide that as well! We serve residential, industrial and commercial clients! Has the bank denied your mortgage request? Contact us today! (905) 455-5005